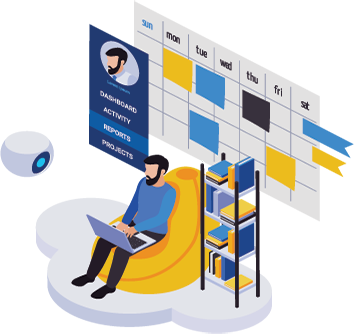 What is Employee tracking and monitoring?
Employee monitoring is the surveillance of workers' activity. Organizations engage in employee monitoring for different reasons such as to track performance, to avoid legal liability, to protect trade secrets, and to address other security concerns.


Why we need Employee tracking and monitoring??
Businesses monitor employees to improve productivity and protect corporate resources. The main intention is to prevent unacceptable behavior in the first place and, should that effort fail, to curtail the behavior before it can have a negative effect on the business.

Features of Employee tracking and monitoring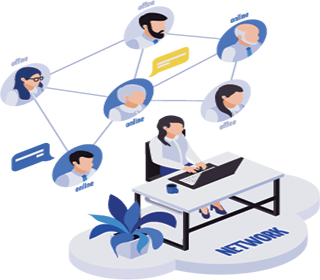 Simple User Interface 
In terms of workforce management systems, usability should be the first thing to consider. The demands of consumers continue to rise as digital software develops. Schedules for employees are no exception. Your system should be simple and enjoyable to use for hundreds, if not thousands, of employees. Ensure that you have basic, user-friendly features such as automatic notifications, a workflow that integrates desktop and mobile, and easy task management.
Employees can also use drag-and-drop, copy templates, and save their shifts from improving their usability further.
Enterprise-Level Security 
Trusting a new system with employee data concerns any business, especially confidential or financial information. Workforce management systems, therefore, must be extremely secure. So, companies look for software that takes security seriously and promises to safeguard data for large enterprises. The employee monitoring apps must offer increased security. 
Mobile-App
Employers don't want their staff to use their phones at the office. However, employees should know that they must use mobile-friendly technology.
Mobile apps are handy and help employees work from anywhere at any time. Deskless workers will especially benefit from this, as they may not have convenient access to the intranet or other systems. A mobile app can make employers choose or let go of employee monitoring systems. It can affect motivation and engagement and also have an impact on employee productivity.  
Time Management
Time management is crucial for workforce management. Organizations suffer more due to time theft by their employees. So, they look for time tracking features in an employee tracking software. With a time tracking feature, they can easily manage shift work and reduce the cost due to time theft. 
Attendance Management
Keeping attendance manually and making reports weekly and monthly can be troublesome in big companies with a lot of staff. So, when companies look for employee tracking software, they'll look at whether it has an attendance management feature or not. Thus, attendance keeping is a must-have feature in employee monitoring software. Managers can maintain a real-time view of staff per location when employees clock in and out. This monitoring feature saves a lot of their time and effort.