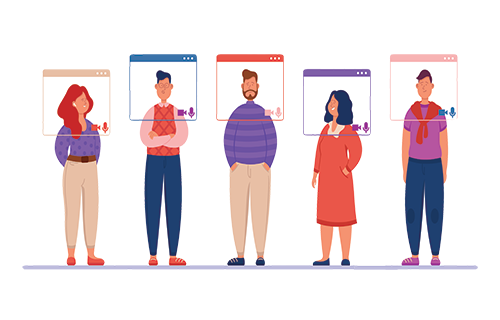 What is Audio Conference?
Audio conferencing is a learning event or meeting in which participants in different locations use telephones, or audio conferencing equipment, to interactively communicate with each other in real time. The number of participants may be as small as 3 or as large as 100 or more.


What is Video Conference?

Video conferencing is an online technology that allows users in different locations to hold face-to-face meetings without having to move to a single location together.
Why you need Video Conference?

Video conferencing boosts productivity, saves time, reduces travel expenses, and overall promotes collaboration. The advantage of video conferencing is the ability to facilitate all of those benefits without requiring constant travel for face-to-face communication.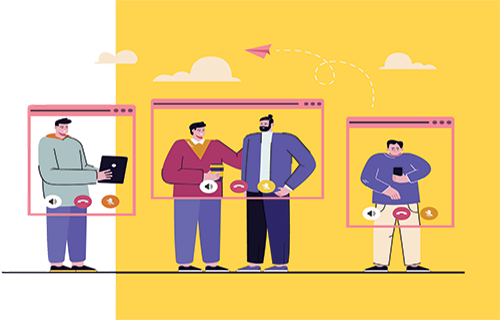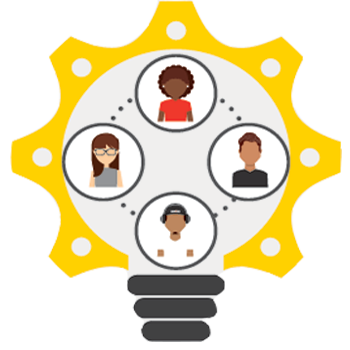 What is Collaboration Suite?
Collaborative software or groupware is application software designed to help people working on a common task to attain their goals. One of the earliest definitions of groupware is "intentional group processes plus software to support them".
Why you need Collaboration Suit?
If you are going to hire the best talent, you probably won't be able to have people in the same room all the time. While there's no replacement for being in the same room together, a collaboration tool allows you to create a digital workplace that functions as a replacement for being right next to each other.




What is wireless presenter?

A Wireless Presentation System is a media streaming device that enables one or more users to wirelessly present content from a PC, tablet or smartphone on a bigger screen, using screen mirroring technology.
Why you wireless presenter?

A wireless presentation system will ensure your staff and guests can walk into the room, connect to your network with ease, and present their content from their device for everyone in the room to view.