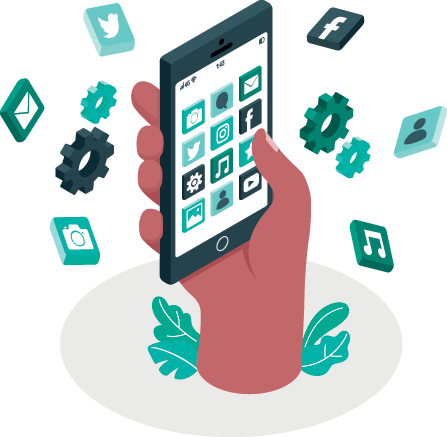 What is Mobile Device Managment (MDM)?
Mobile device management (MDM) is software that allows IT administrators to control, secure and enforce policies on smartphones, tablets and other endpoints.
MDM is a core component of enterprise mobility management (EMM), which also includes mobile application management, identity and access management, and enterprise file sync and share. The intent of MDM is to optimize the functionality and security of mobile devices within the enterprise while simultaneously protecting the corporate network.


Why we need MDM in our organization?
MDM keeps your business data protected and ensures your company retains control over confidential information. If a mobile device is lost or stolen, MDM can remotely lock and wipe all data. Remote locking and wiping capabilities enable companies to keep devices and data secure.

Features of Business Softwares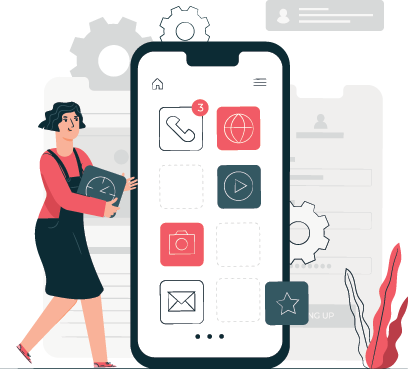 All-encompassing device and operating system support
An increasing number of mobile technologies, as well as bring your own device (BYOD) policies becoming more popular, means that an MDM solution needs to be compatible with several device types and operating systems. The specific devices and OSes your enterprise needs to manage will vary; it's helpful to know beforehand what mobile devices are currently deployed in your infrastructure. Any MDM solution will be able to support iOS and Android operating systems; however, device manufacturers or older OS versions might cause problems for an MDM tool.
Device security capabilities
Accounting software, in general, caters to all types of users. There is no specific domain that accounting favors but the customers may vary from domain and verticals. However, when you build your own accounting system, you must ensure that the one you select is user-friendly, intuitive, and anybody can utilize it from your staff, including those who aren't accounting or tech knowledgeable.
Access control features
Another major factor of mobile device security is access control. Because your employees will be accessing business data through their mobile devices, your enterprise needs to ensure that only those employees are accessing them. When sensitive business data is requested by a mobile device, you need authentication and identity measures in place to confirm that the user is authorized to access that data.
Over-the-air (OTA) distribution
In order to deliver configuration, provision, or management updates to a device through an MDM solution, it needs to be able to do so wirelessly through OTA distribution. Your MDM software can't rely on physical connections to communicate to a device; it needs to be able to push out information to a device wirelessly. There are several OTA capabilities for MDM solutions that dictate what can be sent to devices through a wireless connection. When researching MDM vendors, you should look at what their OTA distribution features are.
Device troubleshooting
Sometimes, you'll need to troubleshoot a device — as you probably expect. Troubleshooting a device can take a lot of time, and it traditionally requires your team to examine the device hands-on. However, many MDM solutions now allow you to remotely troubleshoot device issues from your management console. Using this feature, your enterprise can discover problems with business-critical mobile devices and fix them remotely without physically examining the device.
Remote wiping
In the event of a major security breach or a missing device, the corporate data stored on your mobile device becomes out of your control. When that happens, your business needs to be able to remove that data from a device remotely. Modern MDM solutions can delete business data on any device with an agent installed on it, no matter where the device is. This way, you can prevent sensitive or critical company data from falling into the wrong hands — even if your devices fall into them.
Device location tracking
In addition to remote data wiping, your enterprise should also be able to track a mobile device's location through an MDM system. GPS tracking allows your company to always know where your devices are, which is especially important if that mobile device contains sensitive corporate data. This is useful for emergencies where an employee loses a device and they need help recovering it. However, it can also be used to ensure that an employee is holding onto a device if they take it out of the office.