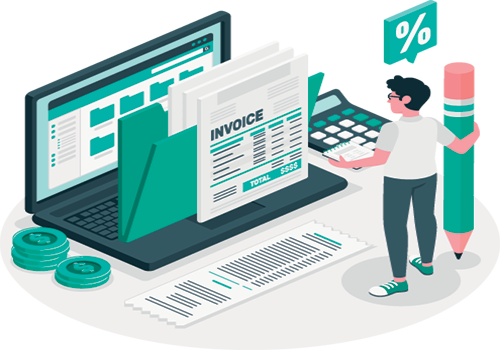 What is Accounting Software?
Accounting software is a computer program that maintains account books on computers, including recording transactions and account balances.


Why we need Accounting Software for our organization?
From basic invoicing and billing, to tax calculations and project management, accounting software is an essential tool for your business' financial data. It also helps manage clients, reconcile bank accounts, and generate insightful financial reports that help your business grow smoothly and continuously.

Features of Accounting Software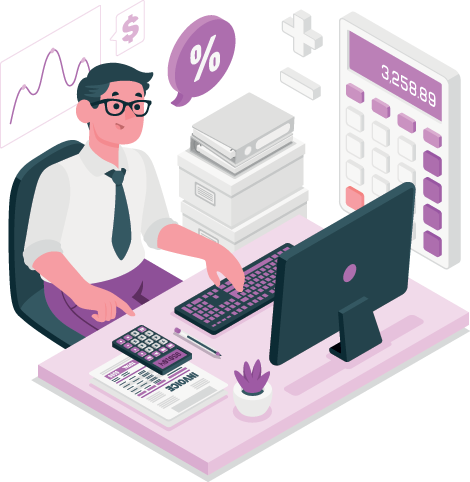 Records All Financial Transactions
Basic accounting key features, such as general ledgers, chart of accounts, invoicing, tax management, account reconciliation, accounts payable, accounts receivable, payroll and financial reporting, payments records, should be included in any accounting software. They also assist with the administration of financial rules, such as state-by-state legislation on issues such as online sales tax. To address all the accounting features together in a software needs smartness and domain expertise about what is necessary and what is not. The general ledger is the engine that contains software development information that include all vital information contributing to the financial transactions. It is similar to traditional bookkeeping that manages the entry of data and reports. It can efficiently manage all the details from initial financial statements, tax calculations, bank statements and balances, cash flow management.
User-Friendliness
Accounting software, in general, caters to all types of users. There is no specific domain that accounting favors but the customers may vary from domain and verticals. However, when you build your own accounting system, you must ensure that the one you select is user-friendly, intuitive, and anybody can utilize it from your staff, including those who aren't accounting or tech knowledgeable.  
Analysis and Report
Analysis and reporting are the qualities that a good cloud ERP accounting & finance software must own. Reports record maintenance is a basic need of any business to analyze and report in the critical financial situation. Easy access to the records can facilitate the major tasks and meetings within organizations. At the time of decision making, this analysis and report will help the management and save their maximum time as well as the stress. This feature of accounting software is very important which allows you to track and monitor the financial reports maintaining all secrecy required. This will enable real-time tracking of essential data which will in the end contribute to making the best accounting software. 
Automatic Updates & Scalability
When you design software, you must develop it with a futuristic approach. Technology comes and goes and there are innovations happening every day to streamline businesses and fast-track management. Customers need to upgrade technology and so your developed accounting system will also need to have a balance to keep money, vendors, and expenses on track. This developed software that benefits your business in the long run. 
Billing and Invoicing & Payment Processing
The developed accounting software should be able to manage invoicing and payments at its best. It is like you must be aware of the amount you owe to someone or if someone owes you. Such software will help you analyze the amount that is due to you, and then you may anticipate the cost of accounting software. All accounting software allows you to print invoices, and most of them also allow you to email them.
Mobile Usage
Accounting software that is mobile-friendly is no longer a luxury that only large companies can afford. It has become the new norm for businesses to offer the mobility of their businesses to their customers. The majority of online accounting software includes Android and iOS apps. Some of the mobile apps may just be able to assist you with expenditure monitoring. While others may also be capable of development as well as sending invoices.
Security
The accounting department always has sensitive and vital financial information, which we can also say knows about the secrets of any business. Thus it is critical to maintain the data secure and safe. It is advisable to develop accounting applications with an extreme level of security and scalability within apps. For each business, Security is a core and crucial component. So, be sure that you look for data protection and security as a must-have feature while selecting accounting and financial software. 
Identify and Prevent Errors
Transparency and accuracy are the two factors ensured when you are using accounting software. A dependable solution is designed and coded to provide data on time, compute properly, and eliminate mistakes. As a result, you can expect your company's financial development to be clear and easy to comprehend. As a result, you'll be able to develop programs and strategies that are tailored to the needs of the business.